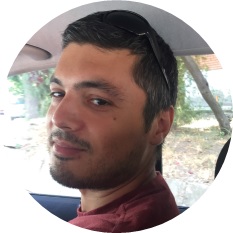 Mihai Ciuraru
Hi, I'm Mihai, a software engineer from Bucharest, Romania. I've been working in the FinTech industry for 10+ years and I consider myself a technology explorer.
On this blog I plan to write mostly about software, coding, general tech and share some gaming stories.
Open Source Projects
See my GitHub profile for a full list.
A fully-featured KeePass plugin for Have I Been Pwned.
A side panel plugin for Vim and Neovim.
A powerful buffer switcher for Vim and Neovim.
The website builder used to create this site.
This was originally a javascript port of the .NET LINQ, written by Yoshifumi Kawai for the browser.
I adapted the library for node.js a few years ago and I've been maintaining it ever since, with contributions from several people.
Around the web
GitHub: mihaifm
StackOverflow: mihai
Hacker News: mihaifm
Email: hi@mihai.fm